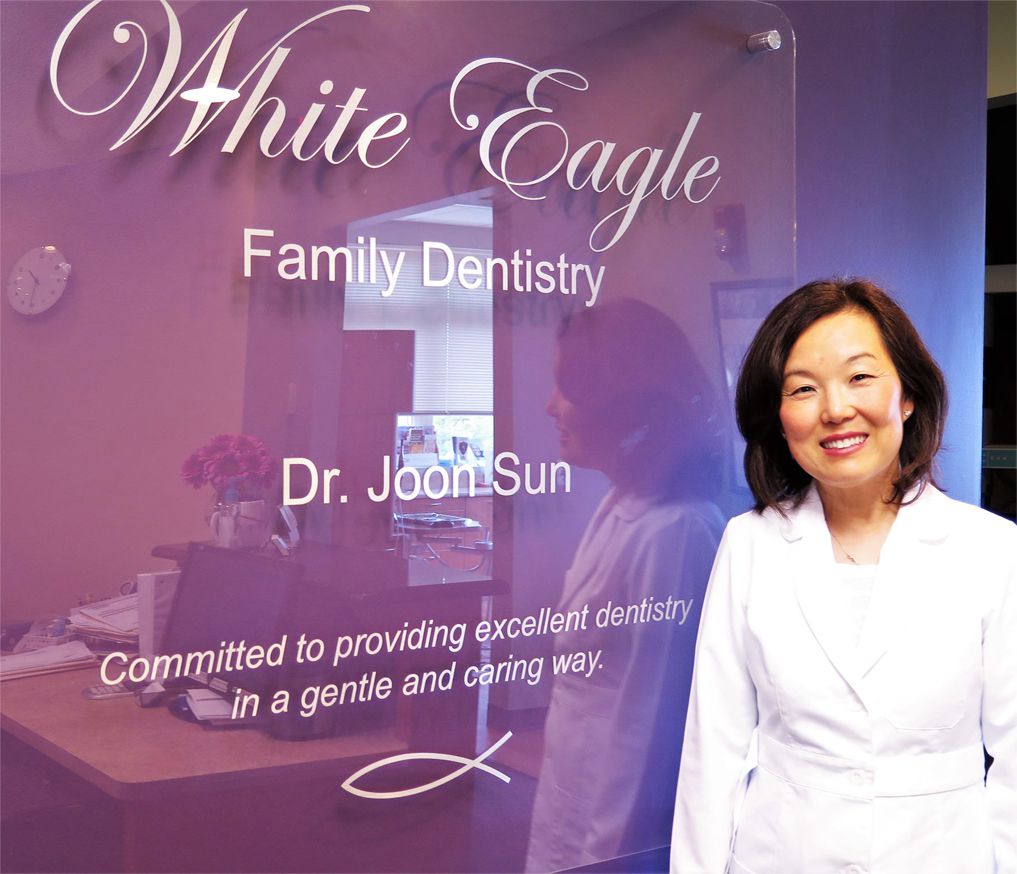 Dr. Joon Sun
Dentist in Naperville, IL
Dr. Sun received her Doctor of Dental Medicine degree from Harvard School of Dental Medicine in 1988. She also received her Masters in Public Health from Harvard School of Public Health in 1988. She completed her general dentistry residency program at St. Francis Hospital in Hartford, Connecticut. Since then, Dr. Sun has been in private practice for more than twenty-four years. She enjoys providing many areas of dentistry.
In 2019 and 2020, Dr. Sun was recognized as an America's Top Dentist. In 2019, White Eagle Family Dentistry was also voted as top neighborhood favorites by next door. Dr. Sun strives to provide the highest quality of dentistry to the whole family. She is passionate about her work and her patients. In keeping with this commitment, she attends continuing education seminars to stay abreast of the latest techniques and technology in dentistry.
Dr. Sun also has a strong commitment to service. For many years, she and her family traveled with a team of dentists and hygienists to provide free dental care to the people of Jamaica. Dr. Sun also provided free dental care to the homeless through the Pacific Garden Mission in Chicago for many years; Dr. Sun and her husband have four adult children and one grandson. Outside of the office, she and her husband enjoy time with family and long walks with their dogs.