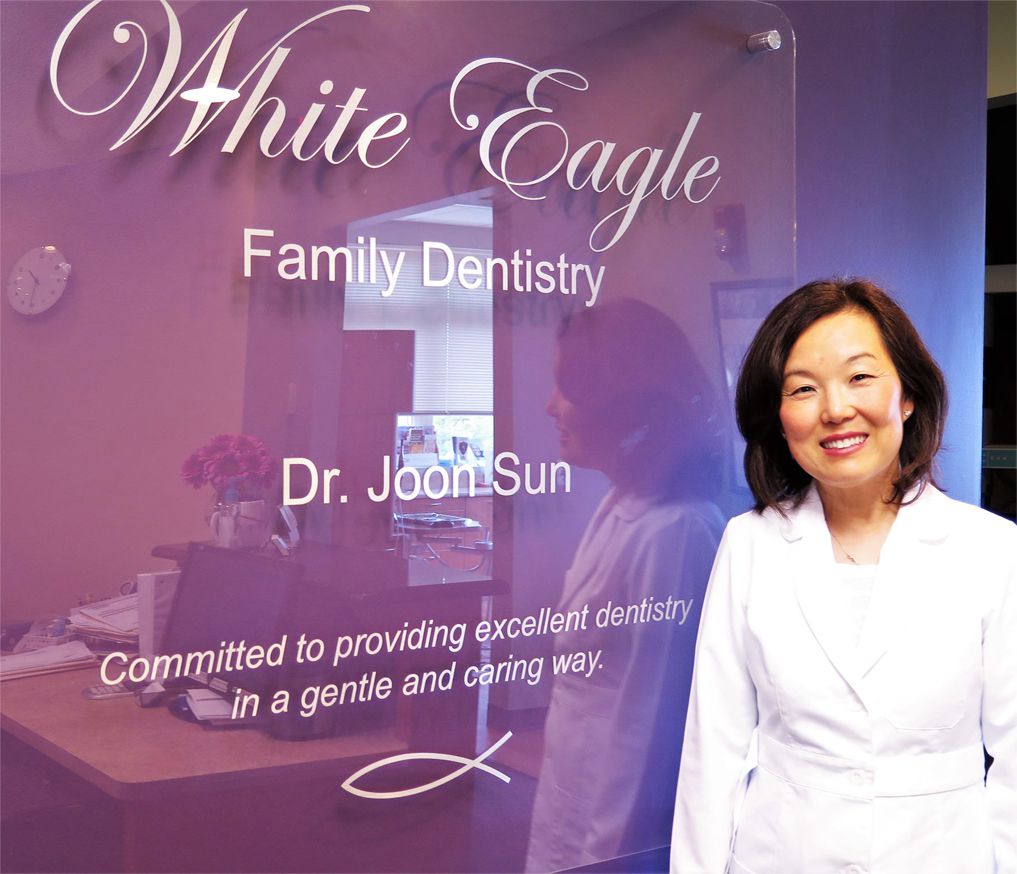 Dr. Joon Sun
Dentist in Naperville, IL
Dr. Sun received her Doctor of Dental Medicine degree from Harvard School of Dental Medicine in 1988. She also received her Masters in Public Health from Harvard School of Public Health in 1988. She completed her general dentistry residency program at St. Francis Hospital in Hartford, Connecticut. Since then, Dr. Sun has been in private practice for more than twenty-four years. She enjoys providing many areas of dentistry.
In 2019 and 2020, Dr. Sun was recognized as an America's Top Dentist. In 2019, White Eagle Family Dentistry was also voted as top neighborhood favorites by next door. Dr. Sun strives to provide the highest quality of dentistry to the whole family. She is passionate about her work and her patients. In keeping with this commitment, she attends continuing education seminars to stay abreast of the latest techniques and technology in dentistry.
Dr. Sun also has a strong commitment to service. For many years, she and her family traveled with a team of dentists and hygienists to provide free dental care to the people of Jamaica. Dr. Sun also provided free dental care to the homeless through the Pacific Garden Mission in Chicago for many years; Dr. Sun and her husband have four adult children and one grandson. Outside of the office, she and her husband enjoy time with family and long walks with their dogs.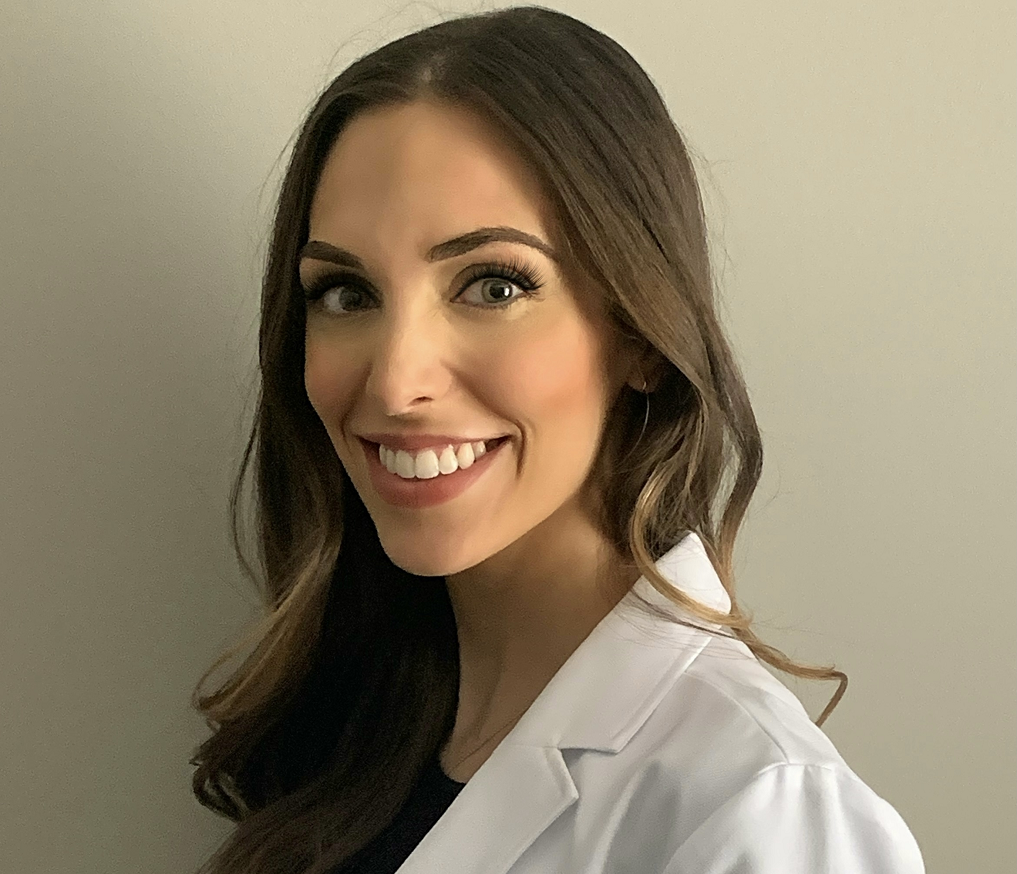 Dr. Nicolette Spencer
Dr. Spencer received her Doctor of Dental Medicine degree from Midwestern University College of Dental Medicine and is excited to join the White Eagle Family Dentistry team. She received her Bachelor of Arts in Biology at North Central College and Master of Arts in Biomedical Science at Midwestern University as well. Dr. Spencer is a Naperville native and grew up watching her father, Dr. Thomas Michelson of the Wheaton Eye Clinic, relish in the gift of providing medical care to his patients. Dr. Spencer wishes to do the same, and continues to educate herself in her field by reading the most recent literature on dentistry and by attending continuing education courses.
She enjoys providing holistic dental care to her patients and offers a variety of dental services. As a natural artist, Dr. Spencer enjoys the fine details of dental esthetics and seeks to help her patients achieve smiles that are both beautifully healthy and just plain beautiful!
Dr. Spencer and her husband have one son and hope for more children in the future. In her free time, she enjoys exploring different burger joints with her husband, reading mystery novels, and soaking up as much time as she can with her son and all her local family.