My Blog
Posts for tag: veneers
By White Eagle Family Dentist
April 20, 2018
Are you ready to have a more beautiful and attractive smile?
Do gaps between your teeth, chips and cracks, or yellowing teeth keep you from flashing your smile? Do you feel embarrassed by your
appearance because of your smile? If you answered "yes" to either of these questions don't despair. Our Naperville, IL, cosmetic dentist Dr. Joon Sun can help turn your smile around with one of these popular cosmetic treatments:
Dental Bonding
If you are looking for a simple and non-invasive way to make small alterations to your smile then dental bonding could help you. A tooth-colored resin is matched to the shade of your tooth and then applied over minor problem areas like chips, cracks and even small gaps between teeth to improve the shape, size or alignment of your smile.
While bonding won't be able to handle more moderate-to-severe imperfections it can be a great way to hide little problem areas without the need for drilling or local anesthesia. It can be completed in one visit and it only takes about a half hour to complete.
Tooth or Gum Contouring
Tooth contouring is another easy and inexpensive cosmetic treatment that often goes hand in hand with dental bonding. Our Naperville, IL, dentist will shave down small amounts of enamel from one or more teeth to even out a tooth or to smooth down an excessively pointy or sharp tooth.
Teeth Whitening
If you hate that your smile has become dull, yellow and lifeless then you may be desperately looking for a fast and effective way to get a whiter smile. While at-home whitening kits could give you subtler changes it won't be able to actually alter the shade of your teeth and it can take several weeks to see those changes. If you are looking for a quick, easy way to a whiter smile then it's time to talk to us about professional in-office whitening. In just one whitening session we would get your smile several shades whiter.
Dental Veneers
Some imperfections are just too much for bonding or contouring to handle. Plus, if you have more widespread issues it's sometimes easier to find a solution that can easily address all of these problems. This is where dental veneers come in. These thin custom-made porcelain shells are bonded to the front of your teeth to improve the shape, size, color and alignment of your smile in just two visits. It can hide everything from chips and cracks to severe discolorations to small gaps between teeth.
If you think your smile could benefit from a cosmetic makeover then it's time to call White Eagle Family Dentistry in Naperville, IL, today to schedule an initial consultation with us. A beautiful smile could be yours; cosmetic dentistry can help.
By White Eagle Family Dentistry
December 11, 2012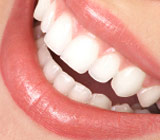 When speaking about veneers in dentistry, many people wonder what they are really made from and how they produce such natural results. The answer is dental porcelain...and yes, it really is a type of porcelain or glass. Even though they are made of porcelain, not all porcelains are the same. This is one reason there can be such a wide price range when comparing porcelain veneer pricing from one dentist to another. For example, the quality of the dental porcelain used and the expertise of the dental lab artisans greatly impact the price of a veneer — just like other pieces of fine art, pricing depends upon the materials used and the artistry of the person creating them.
Dental porcelains are used to create veneers because of their near ideal optical properties in mimicking natural teeth in shine, opacity, and translucence. And when you combine these facts with the artistry of the lab technician and your dentist skill's in placing the veneers, you begin to understand how veneers are virtually undetectable in cosmetically-enhanced teeth. Another reason for using dental porcelain is that they can be made in many colors, shades and translucencies to enhance the optical properties and natural beauty of whiter, brighter, and visually appealing teeth. However, do not let the word porcelain, fool you when it comes to durability. While veneers are not as strong as natural teeth they are not so fragile that you should worry about breaking or damaging them with normal wear and tear. However, you should avoid biting into extremely hard substances; using your veneers as a tool in lieu of scissors, tweezers, or pliers (you should not use your natural teeth as a tool either!); and twisting your veneers when biting into harder substances.
To learn more about veneers, continue reading, "Smile Design Enhanced With Porcelain Veneers." Or, contact us today to discuss your questions or to schedule a consultation.