My Blog
Posts for: December, 2012
By White Eagle Family Dentistry
December 29, 2012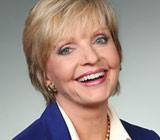 Florence Henderson has inspired generations of people through her portrayal of America's most beloved TV mother, Carol Brady, on one of the longest running situational comedies, The Brady Brunch. Today Florence is still a role model but for a much different audience: senior citizens.
Henderson created the FloH Club as an organization to assist senior citizens with understanding and embracing technology, as she described in an interview with Dear Doctor magazine. "I was inspired to create the FloH Club because of my own fear of technology and because I didn't want to keep asking my children for help," she said.
And while Henderson was blessed with naturally straight teeth and has had no cosmetic work done, she is not opposed to it. "I wouldn't care how old I was, if I had misaligned teeth or felt I needed cosmetic dentistry I would certainly do it!"
One teeth-straightening option many adults consider is clear orthodontic aligners. They are an excellent way for self-conscious adults to align their teeth without feeling that they will appear as an awkward "brace-faced" youth — a look that is commonplace for the teenage years.
But what are clear aligners? They are an alternative system to traditional braces that use a sequence of individual, custom-fitted trays that are clear and removable to gradually straighten teeth. They are usually recommended for correcting mild to moderate spacing problems or crowding of the teeth, and for cases in which there are no major issues with your bite (i.e., your back teeth fit together properly and biting forces are distributed evenly on all of your teeth).
To learn more about this method of aligning teeth, you can continue reading the Dear Doctor magazine article "Clear Orthodontic Aligners." Or you can contact us today to schedule an appointment so that we can conduct a thorough examination and discuss what treatment options will be best for you. And to read the entire interview with Florence Henderson, please see the Dear Doctor article "Florence Henderson."
By White Eagle Family Dentistry
December 11, 2012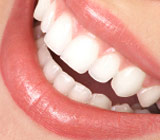 When speaking about veneers in dentistry, many people wonder what they are really made from and how they produce such natural results. The answer is dental porcelain...and yes, it really is a type of porcelain or glass. Even though they are made of porcelain, not all porcelains are the same. This is one reason there can be such a wide price range when comparing porcelain veneer pricing from one dentist to another. For example, the quality of the dental porcelain used and the expertise of the dental lab artisans greatly impact the price of a veneer — just like other pieces of fine art, pricing depends upon the materials used and the artistry of the person creating them.
Dental porcelains are used to create veneers because of their near ideal optical properties in mimicking natural teeth in shine, opacity, and translucence. And when you combine these facts with the artistry of the lab technician and your dentist skill's in placing the veneers, you begin to understand how veneers are virtually undetectable in cosmetically-enhanced teeth. Another reason for using dental porcelain is that they can be made in many colors, shades and translucencies to enhance the optical properties and natural beauty of whiter, brighter, and visually appealing teeth. However, do not let the word porcelain, fool you when it comes to durability. While veneers are not as strong as natural teeth they are not so fragile that you should worry about breaking or damaging them with normal wear and tear. However, you should avoid biting into extremely hard substances; using your veneers as a tool in lieu of scissors, tweezers, or pliers (you should not use your natural teeth as a tool either!); and twisting your veneers when biting into harder substances.
To learn more about veneers, continue reading, "Smile Design Enhanced With Porcelain Veneers." Or, contact us today to discuss your questions or to schedule a consultation.